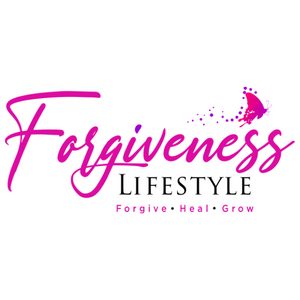 Tuniscia O- Healing Motherhood through Sisterhood
Passport to Forgiveness 1:1 Coaching with In-Person Intensive
Regular price
$25,000.00
$0.00
Embrace the journey to uproot unforgiveness, break free from the stranglehold of resentment, anger, and self-doubt, and welcome the transformative powers of self-love, self-forgiveness, and inner peace.
It's time to embark on a path of healing and personal growth, leaving behind the baggage of the past and embracing a brighter future filled with confidence and self-acceptance.
Unleash your potential and step into a life where forgiveness is your compass, guiding you toward a more fulfilling and peaceful existence.
Let's face it...some of our deepest wounds were caused by family...intentionally or unintentionally.
Now it's time to acknowledge your daily triggers from the past.
Heal the wounds and set healthy boundaries (even if others don't like them)...
So you don't keep passing along the pain.
Forgiveness is for you...even if your family members never change.
You deserve the peace of mind, harmony, love, and acceptance.
Let me show you how to achieve it amid all chaos, past hurt, and misunderstandings.
Let me teach you the Art of Ignoring the BS, forgiving even if you don't reconcile, and moving forward with a smile (wink).
Self-love
is the best love. Any love you receive beyond the love you give yourself is a bonus. The way you love yourself teaches others how to love you as well.
Let's dive into your self-acceptance and embracing all of your beautiful imperfections.
YOU ARE PERFECTLY IMPERFECT!
Do people love you, but you struggle to accept all of yourself and sometimes don't feel worthy of the accolades and recognition?
Do you enjoy helping people, but when you mention your fees, people no longer are interested?
If you are struggling with building healthy connections or feel misunderstood by most?
If you answered "yes," there are tools and techniques to shift your outcome and change the narrative of that story.
Does chaos seem to find you everywhere you go?
Just when you think you are about to turn a corner and change is coming..." BOOM" the shenanigans.
Do you crave harmonious relationships but can't seem to stop the negative self-talk or fear of failure?
Are you tired of "being so close" and then never achieving your goals because you put everyone else first?
If you answered "yes," there are steps forward to create inner peace even if your loved ones don't support you.
We all need support, and we all crave to be accepted by someone.
However, what do you do when the support doesn't look the way you think it should, and everyone is telling you to quit?
You want to go forward, and you KNOW within your heart your idea is brilliant, and God told you to proceed, but with all of the obstacles and, of course, the fear of failing or hearing the dreaded words "I told you it wouldn't work" from friends and family consumes you...WHAT DO YOU DO?
You hire me as your Forgiveness Coach to support you with releasing the pain from the past and give you the tools you need to build self-confidence and steps to tackle your dreams...
Let me show you how.
Every successful business person, actor, actress, athlete, professional has a coach, mentor, or guidance.
They all know something that others don't...
YOU MUST INVEST IN YOURSELF FINANCIALLY TO GROW.
Where YOU SPEND YOUR MONEY is what you value the most.
Invest in YOUR GREATEST GIFT...YOURSELF.
THE GREATEST GIFT YOU CAN GIVE YOURSELF, SPOUSE, CHILDREN & LOVED ONES IS HEALING THE EMOTIONAL WOUNDS AND GENERATIONAL PAIN.
YOU WILL RECEIVE:
9-weekly 60-minute private one-on-one coaching calls tailored for your individual growth and breakthrough.
1- LIVE in-person 3 day intensive with Tuniscia O support you and family as needed.
(Additional fee for Tuniscia to travel outside of home state)
1- 5 Hour in-person VIP Intensives with Tuniscia. (Additional fee for Tuniscia to travel outside of home state or for additional time needed.)
 Weekly themed assignments to support transformation.
Plus invite a significant, child, parent into up to 3 coaching calls.
Together we create a personalize action plan for your children or leadership team (business).
$25,000 USD
 Sign up today! Your HEALING, FREEDOM and DREAM LIFE awaits!
---
Share this Product
---
More from this collection